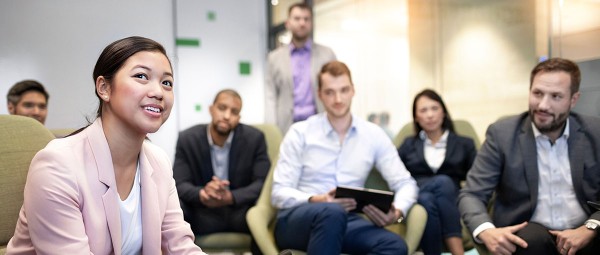 Working with Women to Break the Glass Celling
Just like with at work, leadership in diversity and inclusion also starts from the top. The Leadership team of Schaeffler India embraces D&I as one of our key strategic imperatives and is in-sync on this concept.
Special Employee Referral campaign
A special Employee referral campaign has been designed specially to increase the number of female hires in our organization
Schaeffler Saheli
A community of women employees in the organization created for them to share their experiences, connect with each other, conduct awareness sessions other fun activities
Nitara
Nitara, a Beauty Academy & Salon, is an initiative to facilitate differently abled young women to fulfil their dream of getting back to the mainstream society.
Sensitization Workshops
These workshops intend to create awareness amongst the employees on diversity issues and sensitize them towards this topic. This a step towards creating a diverse and inclusive organization.
Testimonials
A workplace without harassment, gender discrimination or unequal pay, is still a DREAM for many professional women across the world. But Schaeffler has given me the space to dream and create. As an Engineer, I wanted hands-on technical learning and working opportunities. Initially, I was skeptical about being accepted in the Plant…Thank you Schaeffler for believing in me.
We don't need work places to make Feminism stronger, Schaeffler perceives the strength of Women differently, as they know, we are already strong. In my 6+ years journey with Schaeffler I grew stronger both personally and professionally with personalized development plans, ample growth opportunities and employee friendly environment. Because at Schaeffler we don't compete with each other, we EMPOWER each other.
Schaeffler is an 'organization of innovations' which results in abundant opportunities across various dimensions and engages each individual who are always supported by the entire Schaeffler family.
Share Page