Leadership of Responsibility
At Schaeffler India, every leader is driving the change guided by the principles of trust, transparency and teamwork. From setting aspiring goals, maximizing team potential to an inclusive work environment and decisive leadership.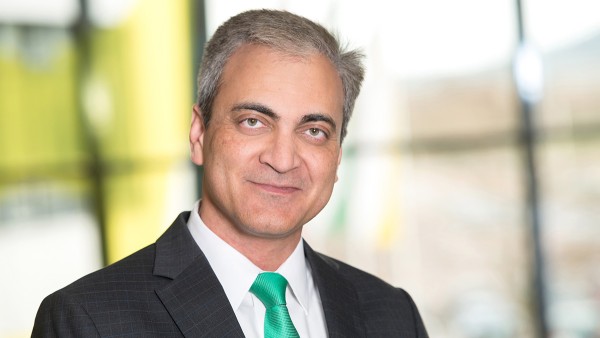 Dharmesh Arora
CEO
Mr. Dharmesh Arora is the CEO of Schaeffler India. In his role he is responsible for Schaeffler's entire operations in India that includes Automotive and Industrial businesses.
Mr. Arora is a Mechanical Engineer from University of Mumbai and holds the prestigious TRIUM Global Executive MBA degree from Stern School of Business, NYU; London School of Economics and HEC Paris.
Mr. Arora joined Schaeffler in 2012. Under his leadership, Schaeffler has consolidated its position as a leading supplier of high quality components and systems for industrial and automotive applications through three product brands – FAG, INA and LuK.
Mr. Arora brings rich experience of over 27 years. He began his career as a product engineer with Maruti and after a successful stint, he joined General Motors where he worked in the areas of product engineering, supply chain and purchase. Mr. Arora held key senior management and global leadership positions at General Motors in India, Thailand, Mexico and USA in a career spanning over two decades, prior to joining Schaeffler.
Born in Ahmedabad, Mr. Arora resides with his family in Pune. In his spare time he enjoys travelling, photography and tennis.
---
Harsha Kadam
President (Industry Business)
Mr. Harsha Kadam is the Industrial President of Schaeffler India. Mr. Kadam is responsible for Schaeffler's Industry Business in India.
Mr. Kadam was the CEO of AGI Glaspac (India). Prior to that, he was with SKF India till December 2016 as Director, Automotive Business. He held several key leadership positions at SKF India across manufacturing and sales, for over 20 years. Mr. Kadam has more than 25 years of experience in functions including Sales, Manufacturing, Product Design and Development. Besides leading business successfully, he filed several patents and won global awards for innovation excellence during his stint at SKF India.
Mr Kadam has studied Mechanical Engineering at Bangalore University and later acquired further qualification in business management, specialising in Marketing, Finance & HR.
---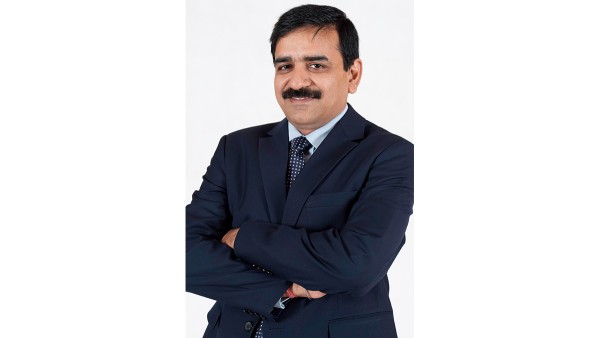 Sameer Mathur
Vice President (Manufacturing)
Mr Sameer Mathur is the Chief Operating Officer of Schaeffler India. In his role, he is responsible for the complete operations of the company. Mr. Mathur is responsible for all factories, manufacturing and production facilities of Schaeffler India.
Prior to this, Mr Mathur served as Vice President of Industrial Operations, APAC region, responsible for strategy, processes and investments projects for industrial segments of Asia. Mr Mathur is associated with Schaeffler since 1991, joining the company as a Graduate Engineer Trainee. Since then, he has held various incremental leadership positions across manufacturing and export processes. He brings in depth knowledge vast experience of over 27 years in the field of manufacturing, production processes and brings in rich experience in the areas of quality management, TPM, lean management, manufacturing and exports related fields.
Mr. Mathur is a mechanical engineering graduate from Regional Engineering College, Silchar and holds a Post Graduate degree in Business Management.
---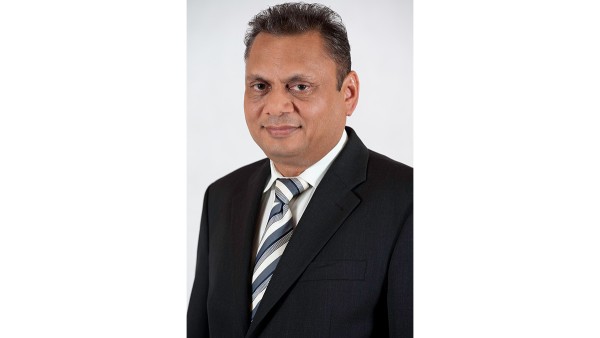 Satish Patel
CFO
Mr Satish Patel is the Chief Financial Officer of Schaeffler India Limited. In his role, he is responsible for the complete finance and controlling functions of the company.
Mr Patel is associated with the company since 1992 and has a vast experience of over 28 years in the field of controlling and finance management. Mr. Patel brings in rich experience in the areas of controlling, budgeting, accounting, taxation, corporate finance, reporting, treasury, risk management, internal controls and corporate affairs. He has played a key role in strategy development and execution. He is a key member of the Executive Leadership Team of Schaeffler India. He has held various incremental leadership positions during his long tenure with the company and has been in the leadership role since over 12 years.
Prior to joining Schaeffler, Mr Patel had worked with Elecon group for two years.
Mr Patel is an Associate Member of the Institute of Cost Accountants of India and holds a Master's degree in Commerce.
Mr. Patel is based out of Vadodara.
---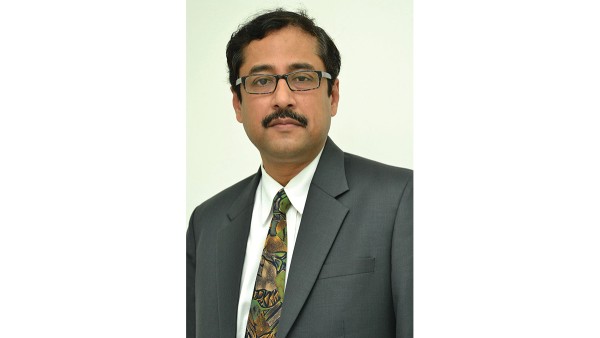 Santanu Ghoshal
Vice President (Human Resource)
Mr. Santanu Ghoshal is the Vice President of Human Resources at Schaeffler India and the member of Executive Board. In his role, Mr. Ghoshal is responsible for all HR and IR aspects of Schaeffler's operations in India that includes Automotive and Industrial businesses.
Mr. Ghoshal, is an Engineering Graduate from the Bengal Engineering College and holds a degree in Personal Management and Industrial Relations from XLRI- Jamshedpur.
A result oriented, passionate and an accomplished professional with a successful track record, Mr. Ghoshal brings a rich experience of 23 years in the HR & IR field.
With his versatile exposure in Organizational Development, Succession Planning, Talent Management, Human Resource Transformation and Employee Engagement, Mr. Ghoshal began his career with Crompton Greaves and has held Leadership positions in companies like Timken and General Motors.
Born in Kolkata, West Bengal, Mr. Ghoshal resides with his family in Pune and is a keen follower of classical music, soccer and loves traveling.
---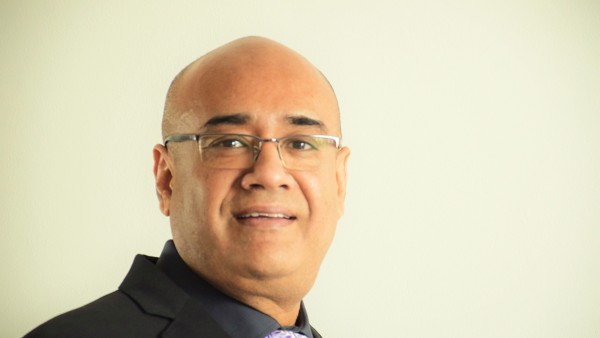 Biswajyoti Mandal
Vice President (Technology)
Mr. Biswajyoti Mandal is the Vice President – Technology of Schaeffler India. He is responsible for evolving and maintaining technology solutions, bring technology support to new products and services, and ensure strong daily operations.
Mr. Mandal is a Mechanical Engineer from NIT – Trichy and have completed his Master's from the prestigious IIM Banglore.
Mr. Mandal joined Schaeffler in 2018 and is closely associated with designing, managing, and implementing organization-wide and division-specific technology roadmaps that support defined strategic objectives.
Mr. Mandal has a rich experience of over 27 years in the industry. Before joining Schaeffler, Mr. Mandal was the Head – R&D, Farm Mechanization, Mahindra & Mahindra where he was leading product portfolio development on Farm Mechanization for India and SE Asia. Prior to that, he has had a very long stint with John Deere in the Leadership capacity.
---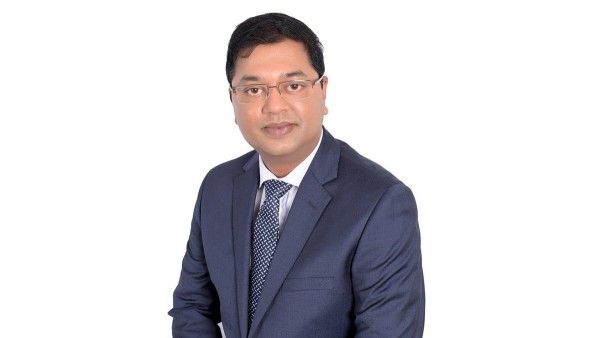 Debasish Satpathy
Vice President (Automotive Aftermarket)
Mr. Debasish Satpathy is Vice President and responsible for Automotive Aftermarket Division of Schaeffler India.
Mr. Satpathy has more than 20 years of professional experience in Automotive Aftermarket in India and United Kingdom. Mr Satpathy joined Schaeffler in 2017 in UK before moving to India in 2018. He has held leadership position with major Automotive Aftermarket Distribution houses in United Kingdom in Commercial, Procurement, Product Management and Business Leadership roles. In India, he has worked with aftermarket business of General Motors (AC Delco) and JK Tyres.
Mr. Satpathy studied Electrical Engineering at VSSUT and later acquired MBA from Xavier Institute of Management.
Mr Satpathy is based out of Navi Mumbai while his family is currently based in UK.
Share Page