Schaeffler India's Automotive Aftermarket remains committed to training and development of competent service network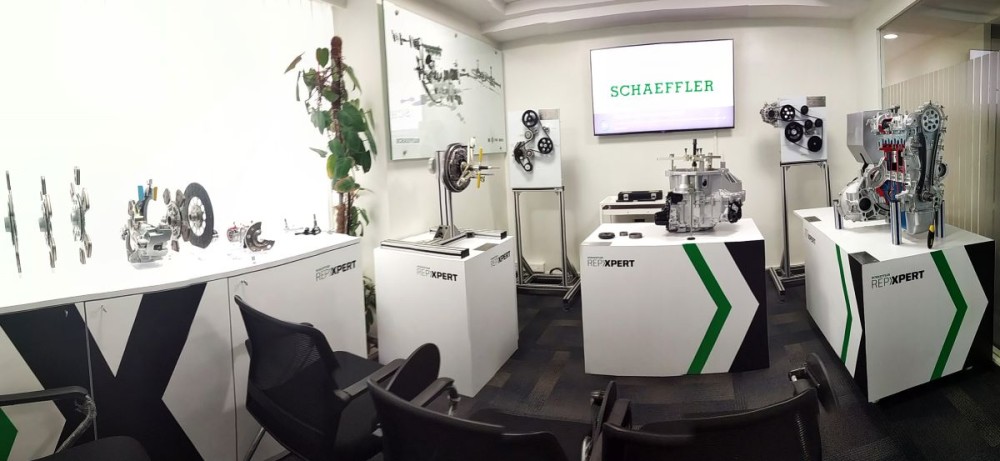 2019-08-13 | Pune
Technical Training Center in Mumbai provides hands on experience on working models and machinery for repairs and replacements
The technical training center by Schaeffler India's Automotive Aftermarket division reinforces their customer centric approach
Schaeffler India's Automotive Aftermarket division completed the first anniversary of their Technical Training Center recently. Established in July 2018 at the Navi Mumbai office premises, this was an initiative undertaken to provide hands on training to mechanics to ensure best in class services to end customers. Through this Technical Training Center Schaeffler's Automotive Aftermarket division has been showcasing their expertise as system specialists and have implemented training competencies for transmission, engine and chassis components. This is a state-of-the-art training center to ensure that mechanics are trained with best installation practices, latest technology, specialised technical tools and develop those skills. This initiative is critical to provide complete and holistic solutions for repairs and replacements, including hands-on experience on working models and machinery.
Explaining the initiative and achievement, Mr. Debasish Satpathy, Vice President (Automotive Aftermarket) Schaeffler India, said, "As vehicle technologies become more complex, we continue to see the skill gap widen within the larger, independent garage workers when it comes to repairs and maintenance. Consumers want faster and hassle-free resolution and that can only happen with skill upgradation. To address this aspect, we have introduced the Technical Training Center for Garages in our Navi Mumbai Office. The center is one of a kind and has been developed with an aim to expand our technical expertise to the personnel working at garages."He also mentioned that, "Our attempt is to be able to impart the correct technical knowledge to the garages so that repairs are made appropriately. As a next step, we are working on Mobile Technical Training Centre so that we reach customer at their localities."
Due to the growing demand and increasingly complex content, Schaeffler Aftermarket specialists have so far imparted 2000 man hours of training and counting. Training modules are made in such a way that it will help mechanics to know the nitty-gritties of the products used for repair as well as right & quick fitment practices. Working models impart training on Timing Belt & Chain Drive system, Front End Auxiliary Drive (FEAD) System, Dual Clutch Transmission (2CT), Self-Adjusting Clutch (SAC), Dual Mass Flywheel (DMF) and many more.
The program also encompasses all the essentials to impart class room training to internal sales team about the technical aspects of the products, from the name of the parts to the assembly techniques.
Publisher: Schaeffler India
Country: India
Share Page