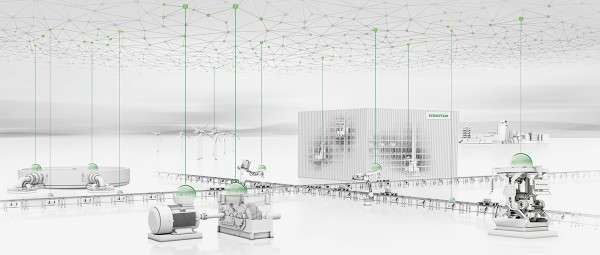 Tangibly shape Industry 4.0 with Schaeffler
The digital revolution and the linking of components and systems increase the efficiency of machines and equipment. Schaeffler is actively shaping this digital transformation. You too can benefit from our proven 4.0 solutions.
Our systems and components are installed in machines at exactly the points where the most important data are generated. Schaeffler components are equipped with intelligent sensors that make them essential enablers for Industry 4.0. Cloud-based digital services and analyses mean that even today, customers are already enjoying the benefits of Schaeffler's domain expertise in their development, production, and logistics processes.
Contact us to find out how you too can benefit from Schaeffler's Industry 4.0 solutions.
Smart EcoSystem – your access to Schaeffler's digital world
From intelligent component to cloud, Schaeffler's Smart EcoSystem offers a comprehensive IT infrastructure that covers everything from components equipped with sensors and digital services through to specific 4.0 solution packages.
The flexible and open architecture of this system offers a simple and application-oriented point of entry into Schaeffler's range of digital services that can be expanded at any time.