TORB toroidal roller bearings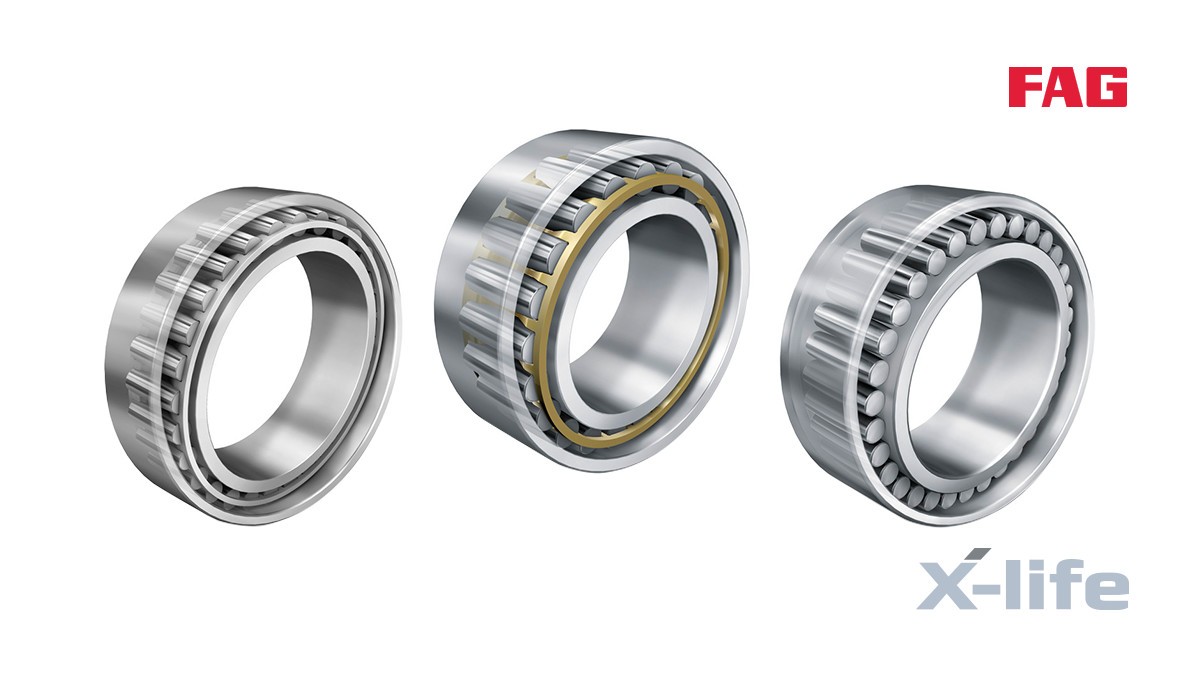 The FAG TORB toroidal roller bearing is a new rolling bearing type from Schaeffler. It is a single-row rolling bearing with long, slightly crowned rollers. As a non-locating bearing, it combines the self-alignment capabilities of a spherical roller bearing with the axial displacement of a cylindrical or needle roller bearing.
TORB bearings provide an ideal, reliable solution to the problem of locating/non-locating bearing supports. The axial displacement is compensated inside the toroidal roller bearing so the frictional forces that occur are very small and therefore negligible.
Highlights
TORB highlights
The toroidal roller bearing combines the angular adjustment facility of a spherical roller bearing with the axial displacement of a ribless cylindrical roller bearing.
Very high radial load-carrying capacity
Very high running accuracy (P5) throughout the entire range
Dimensional stability up to 200 °C
High operational reliability
Long operating life
Compact design
Low-friction running
Compensation of large axial changes in length without constraining forces
Up to double the service life of the bearing system
Can be used as a 1-to-1 replacement for spherical and cylindrical roller bearings
X-life quality
Extended service life with TORB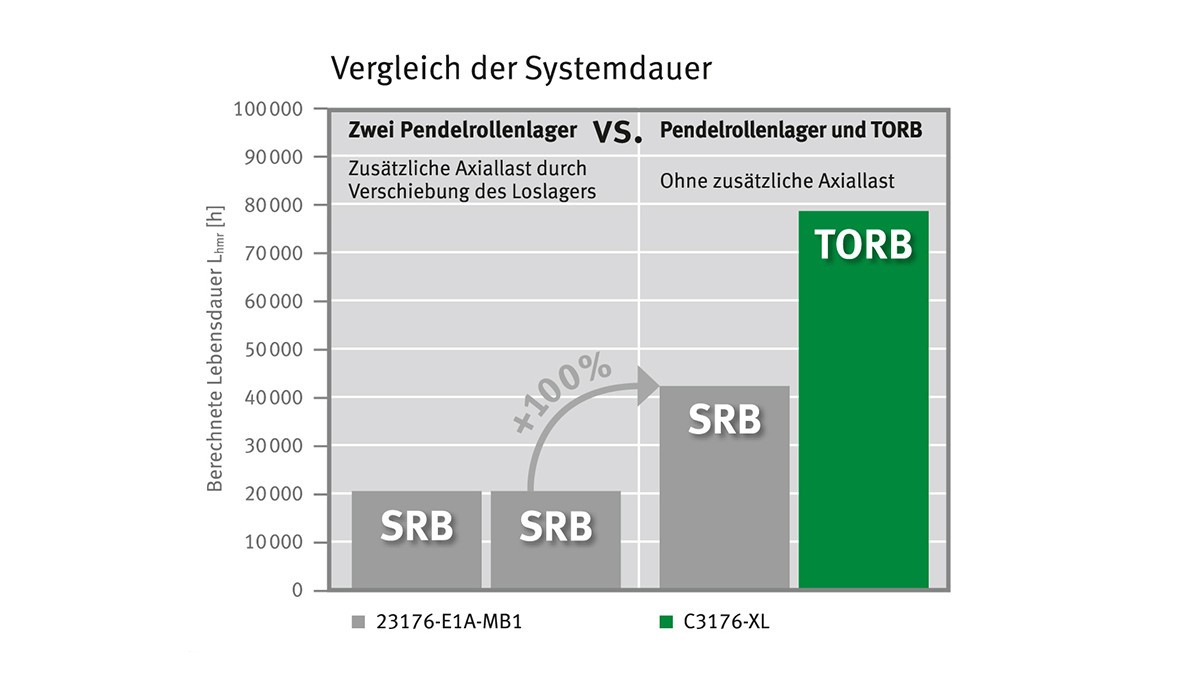 Temperature-related linear expansion and misalignments mean that non-locating bearing designs are particularly important. Toroidal roller bearings are perfect as non-locating bearings here:
Reduced overall operating costs (TCO) with TORB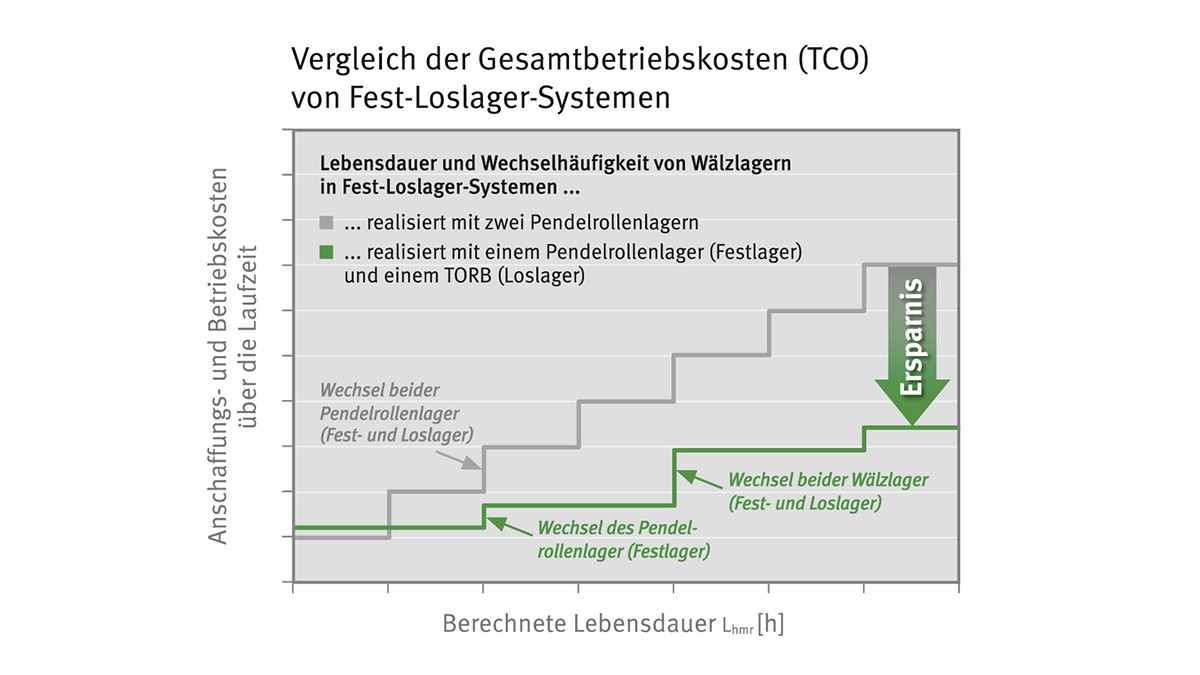 The significantly longer service life of a bearing system with TORB bearings compared to that of conventional solutions means that the overall operating costs (TCO) of the application can be greatly reduced:
Lower replacement part costs
Longer operating periods
Less frequent maintenance intervals and machine downtimes
Lower mounting and disposal costs
X-life – proven to be better
In these bearings, the raceways have optimized roughness and geometrical accuracy. This gives a higher load-carrying capacity and longer service life. X-life is the premium brand that identifies particularly high-performance products under the INA and FAG brands.
They are characterized by a longer rating and operating life – the result of higher dynamic load ratings than those of current standard products. If the load and design envelope are unchanged, X-life bearings have a longer rating life. Longer maintenance intervals are possible.
Share Page