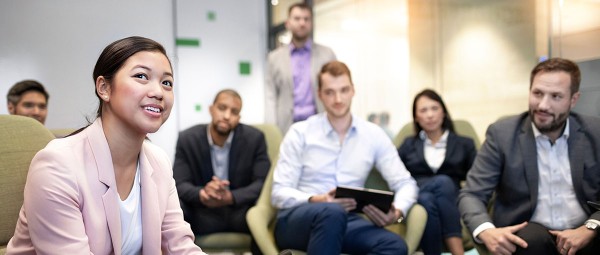 The Many Faces of Success
The beauty of a rainbow is in the wide spectrum of it many hued colours. And as a global village our world is a better place for all its diversity. For Schaeffler we don't just believe in diversity but embrace it. Having a diverse workforce, of any ethnic origin, gender, age, sexual orientation, disability status, or religion is a key factor in our success.
Schaeffler is about a culture of belonging, no matter where you come from. At the end of the day we look out for each other and provide the best care and support as part of One Schaeffler, One team, One Voice.
Every day, the individual strengths and abilities of our employees make up a large part of Schaeffler's success. Diversity for us is recognizing, appreciating, and including different points of view, experiences, and expert competencies across all hierarchy levels and business units. Only when all employees have the opportunity to develop their talents freely, new ideas can occur and therewith sustainable success.
The more than 4,200 employees of Schaeffler India come from different states belonging to different communities, ethnicities, geographies and religions. Their heterogeneity is directly proportionate to our business success and contributes significantly in securing our competitiveness markets across the world.
Diversity at Schaeffler India leads to:
Better quality of Decision Making
Rounded perspective and triggers better customer centricity
Becoming an employer of choice
Better productivity
Improved talent retention
Fostering Innovation
Positive impact on collaboration and Work Climate