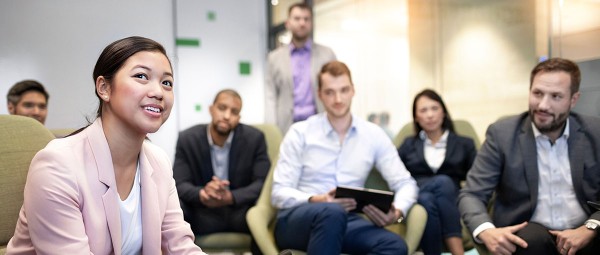 Me Becomes Better with We
Schaeffler India's rich diversity makes us stronger, more innovative, more competitive and more creative. This has helped us better serve our clients and our communities. We remain committed to an inclusive and diverse workplace, where people can be who they are and be their best, professionally and personally.
Personal stories of inclusion

Mr. Chinmaya Mishra
Manufacturing Leader for Ball Bearings
Diversity and internationality is not only a business imperative but a major factor which influences employer attractiveness. This is the reason why Schaeffler actively encourages international exchange among its employees and supports them in moving from one location to another. Moving from Vadodara, a crowded city in India to Erlangen a Middle Franconian city in Bavaria, Germany, was quite a cultural transformational journey for me. It was the support from my colleagues there which made this transition an easy affair for me. Here, while working on a global assignment, I experienced the advantages of having a diverse workforce. Coming from different nationalities, every individual from my team brought in new ideas and perspectives. As an outcome of this, I got a completely new way of looking at my field of work and at the company where I have worked for so long.
Mr. Pramod Patil
Project Manager, Automotive Transmission
Schaeffler is a company which provides ample opportunities in terms of international exposure, aiding in our career growth. I was one them who got the opportunity to lead a global project at our headquarters in Herzogenaurach. While working with a team which was diverse in terms of functions, nationalities and ethnicities, I experienced that bringing together diverse individuals pulls in their strengths in to a common company culture which leads to formation of a strong team which performs at its best. As an outcome of this people not only start accepting and respecting each other's perspectives, but also build trust and a share a great bond.