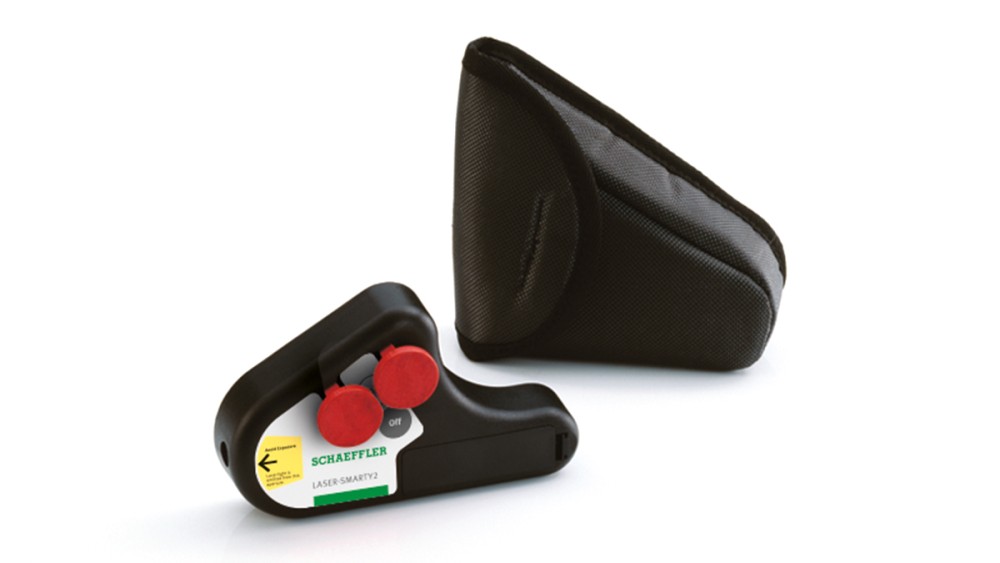 These products assist you in aligning shafts and belt pulleys and checking belt tension values.
Belt pulley alignment device
The Schaeffler LASER-SMARTY2 is a line laser for the alignment of belt pulleys and chain sprockets with a diameter of more than 60 mm. The alignment of belt pulleys and chain sprockets reduces wear and energy losses in tension drives, their bearings and seals. Less heat is generated and the service life and reliability of the machines are increased.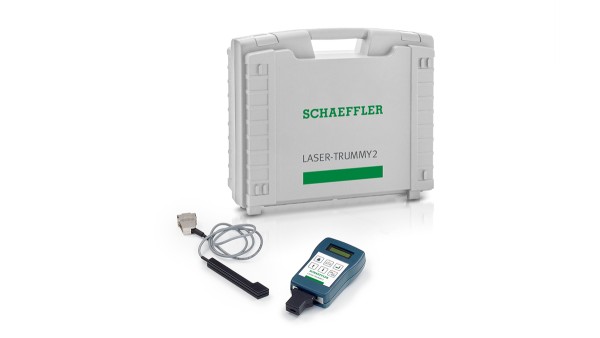 Belt tension measuring device
The robust, handy Schaeffler LASER-TRUMMY2 is an optical-electronic manual measuring instrument for belt tension (strand force). The correct belt tension is an essential prerequisite for achieving the maximum service life of the belt drive. In addition, this also provides reduced wear of the drive components, lower energy costs and increased cost-efficiency.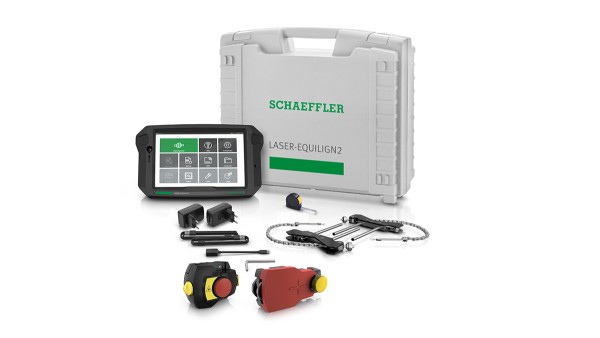 The Schaeffler LASER-EQUILIGN2 is an alignment system for coupled and uncoupled shafts in motors, pumps, ventilators and gearboxes with roller bearings.
Contact Schaeffler India
Do you have any questions about our products?
We want to ensure that you receive fast, expert answers to your questions about our product portfolio. By using the form below, your question will be sent directly to our experts at Schaeffler India. Our engineers will then contact you.
Share Page