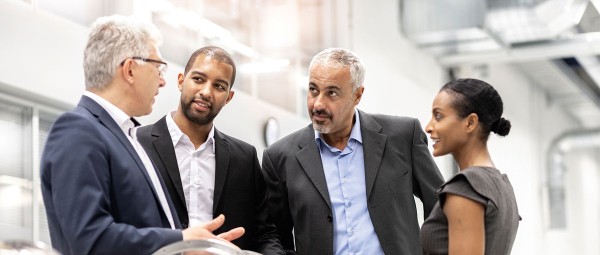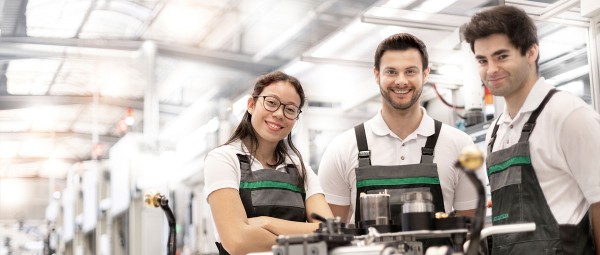 Making Work Place a Happy Place
Having fun at work has a very different meaning today than it used to. To be successful today, businesses need people who can think on their feet, are engaged and come up with outside-the-box solutions.
Having fun at work creates an environment that encourages creative thinking. When people aren't afraid to get things wrong, they're more likely to find a more effective solution than anything in their training manuals.
As it turns out, happy work places are instrumental in building a 'Culture of Optimism'. This is expressed through the multitude of activities we undertake at Schaeffler India.
Family Engagement
At the "Schaeffler family day" we invite the family members of employees and engage them in various activities like entertainment programs (owned and performed by the employees' families). These activities celebrate business achievements of the year, give away awards for individual and team achievements & also celebrate family spirit.
Some Sub-events also include in-plant events such as the popular Fun-Day, Food Festivals, Cooking Competitions, competing in Marathon events and so on.
Sports
The Schaeffler India cricket league is a high-octane and fiercely competitive event that engages in-house cricket teams from our plant locations. Igniting the sporting spirit, this not only encourages the employees towards competing hard, but also work towards their health.
Health is Wealth
Schaeffler hosts a series of health events during the year across all plant locations. These include Blood Donation Camps, Cancer Awareness Week, Healthy-Diet sessions, Laughter Yoga, Power Yoga, Zumba & Guest lectures by expert doctors on nutrition, cardiac care etc.
The popular 'Health Week' at Baroda, is a fun filled week aiming to provide vital knowledge on health, and lifestyle, as well as offer employees opportunities to engage in fitness activities like Yoga, Bollywood-Aerobics and Knowledge Sessions on Health and Wellness.
Team Engagements
Moving from ME to WE is no easy task. But our business units ensure that they keep the collaborative spirit high all year. The Primary need of this initiative is to re-iterate the One Schaeffler India DNA! Teams aim at generating a better understanding of each-other, their inter-dependence and accountability; and of course a lot of fun and laughter on the way!
Share Page