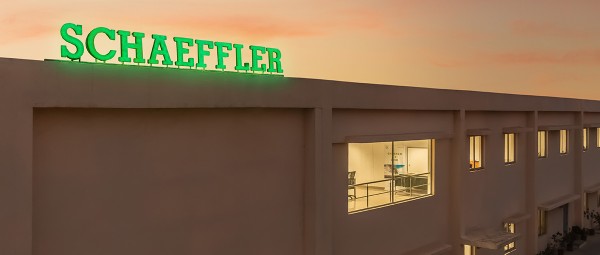 Schaeffler India
A world constantly evolving needs an evolutionary technology. Schaeffler is actively engaged in innovating and shaping the global pace of change. With innovative technologies, products, and services for CO₂-efficient drives, electric mobility, Industry 4.0, digitalization, and renewable energies, the company is a reliable partner for making motion and mobility more efficient, intelligent, and sustainable.
Schaeffler with four plants and 11 sales offices has significant presence in India with three major widely known product brands - FAG, INA and LuK.
The manufacturing plant in Vadodara, Gujarat was set up in 1964 and produces a vast range of ball bearings, cylindrical roller bearings, and spherical roller bearing and wheel bearings and sold under the brand name of FAG. The second plant in Vadodara at Savli produces next generation deep groove ball bearings and large size roller bearings also sold under the name of FAG.
Schaeffler's third state-of-the-art plant is located at Talegaon near Pune, and manufactures engine and transmission components for front accessory drive system, chain drive systems, valve train, shift systems and a range of needle roller bearings and elements, under the brand INA.
The fourth manufacturing location is based out of Hosur, producing clutch systems and dual mass flywheels for passenger cars, light commercial vehicles, heavy commercial vehicles and tractors which are sold under the brand of LuK. In addition to this, Schaeffler also has dedicated engineering, research and development support based in India to augment the product teams. Schaeffler also has among the largest after-market networks serving the industrial and automotive markets.
Precision Bearings Made by Schaeffler – India Plant
Precision Bearings Made by Schaeffler – Vietnam
Share Page