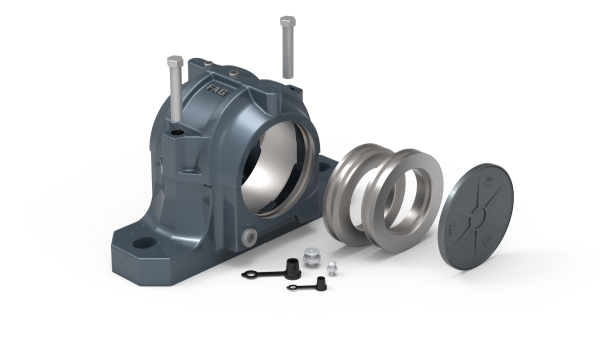 Schaeffler FAG Split Plummer Block Housing SNV
Experience End To End German Excellence
Integrated All-in-One SNV Housing Kit with Seals and End Cover
The latest innovation in our product development is the complete SNV Housing kit – with seals and end covers.The Schaeffler FAG SNV housing kit represents an integrated bearing solution that delivers performance, productivity and efficiency. Designed according to the modular system these housings are manufactured at a precision facility, with the highest level of quality control. To deliver customers premium performance, we ensure perfection across the geometric parameters of housings ie. roundness of bore, parallelism of interfaces and surface finish to ensure perfect mounting of bearing and shaft.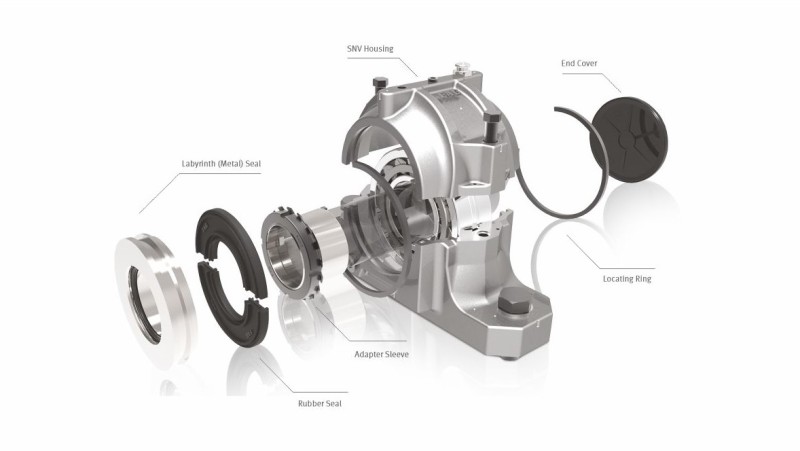 Key Features
The Tougher, Smarter & Efficient Choice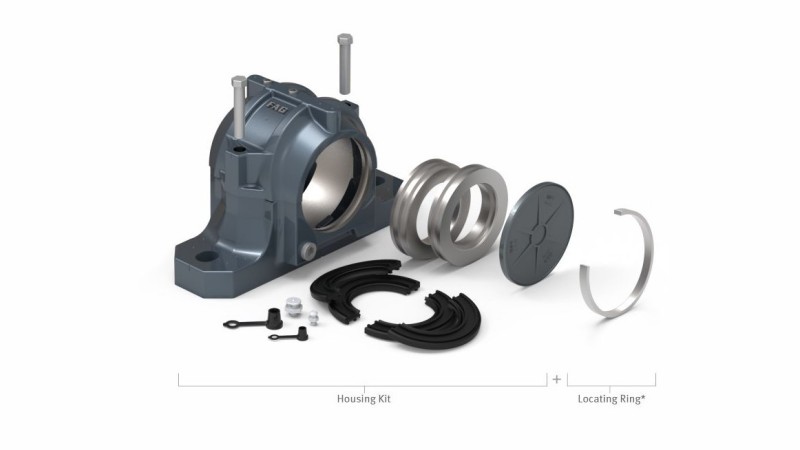 Longer rolling bearing life due to accurate mounting
Easy interchangeability owing to dimensional adherence to market standards
Reduced maintenance and fewer down times
Simplified stockholding due to modular concept
Very high load support for bearing housing units
Optimized for fitting condition monitoring and re-lubrication systems
Double lip seals, labyrinth seals, felt seals, V ring seals, combined seals or special seals can be used for additional Protection.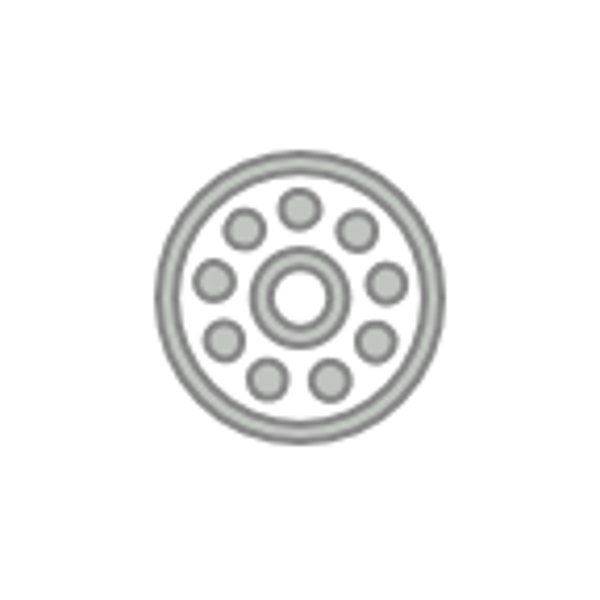 Modular Concept
The housings are designed in accordance with a modular concept.
Each housing can be fitted with rolling bearings of various diameters and width series if they have the correct outside diameter for the housing. Depending on their design, the bearings can be located either directly on the shaft or by means of an adapter sleeve. This gives different shaft diameters for the same bearing size. The spacing between the shaft and housing body are compensated by means of appropriately matched seals.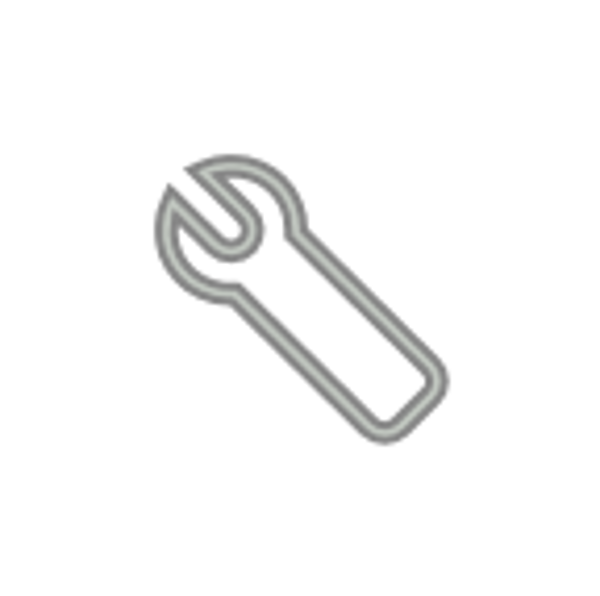 Quick Mounting
You can quickly calculate how much working time can be saved by using the new pre-drilled SNV housings from FAG.
A technician requires approximately 8 to 20 minutes to drill just one of the center-punched lubrication holes. And he carries out the same procedure 10 or 100 times, depending on the application. You can quickly calculate how much working time can be saved by using the new SNV housings from FAG. Because they are predrilled! The new split plummer block housings SNV052-F to SNV340-F are particularly easy to fit and maintain. As a result, it is no longer necessary to use special housing designs in many standard applications.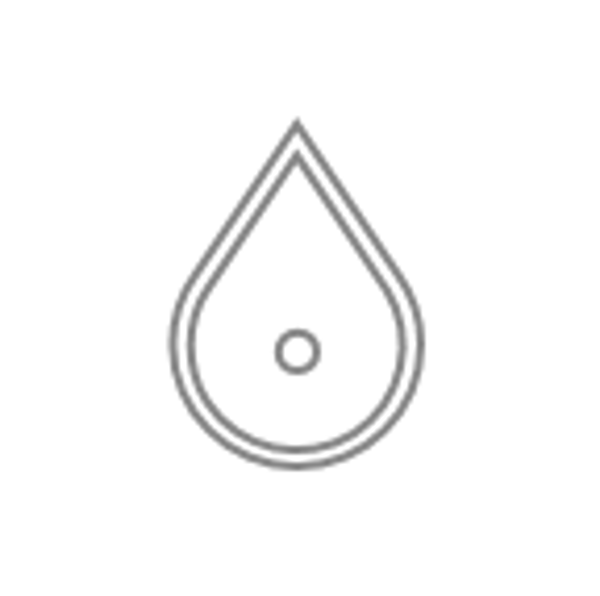 Easy Lubrication
Lubrication is made considerably simpler by the presence of two threaded holes for grease lubrication and one threaded hole for grease outlet that are sealed with screw plugs during manufacture
The new grease outlet hole provided as standard on the bottom edge of the housing is an inconspicuous design change that can quickly secure a competitive advantage. Excess grease can escape from the bottom of the housing if excess pressure occurs and the bearing cannot be over greased. Furthermore, there is an additional lubrication hole that allows easier re-lubrication of ball bearings, for example.
Applications
Single Solution for Multiple Applications
Split FAG plummer block housings SNV and the associated bearings form bearing arrangement units that can be matched, through the appropriate selection of accessories, to a wide range of applications.
One Complete Package, Endless Benefits
Benefits of buying all the components from Schaeffler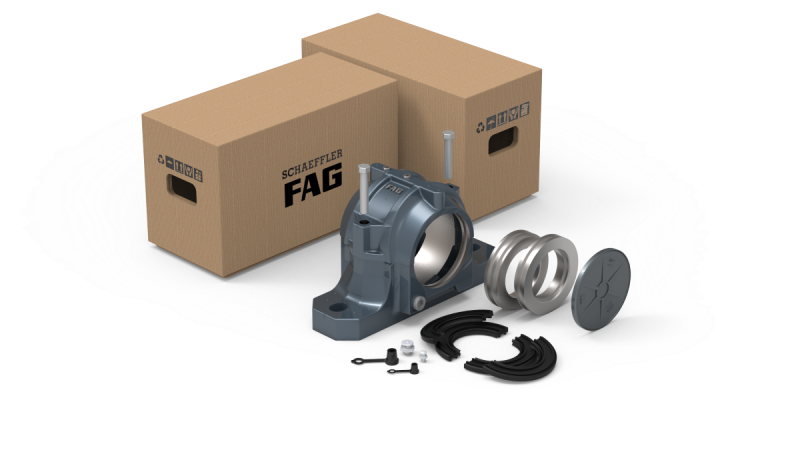 Genuine products
Assured quality
Precise fitment
Product durability
Trouble free operations
Better performance
One-stop service
Product warranty
Dimensions and Interchangebility
Available for shaft diameters of 20 mm to 160 mm and 3/4 inch to 5 1/2 inch.
Split plummer block housings SNV are suitable for fitting with spherical roller bearings, barrel roller bearings and self- aligning ball bearings with a tapered or cylindrical bore as well as deep groove ball bearings, see table. The range of shaft diameters is 20 mm to 160 mm and 3/4 inch to 5 1/2 inch.
The dimensions of the housings SNV correspond to ISO 113 and DIN 736 to DIN 739. The housings SNV are interchangeable with the existing housings SN and SNE
Designation
SNV Housing Designation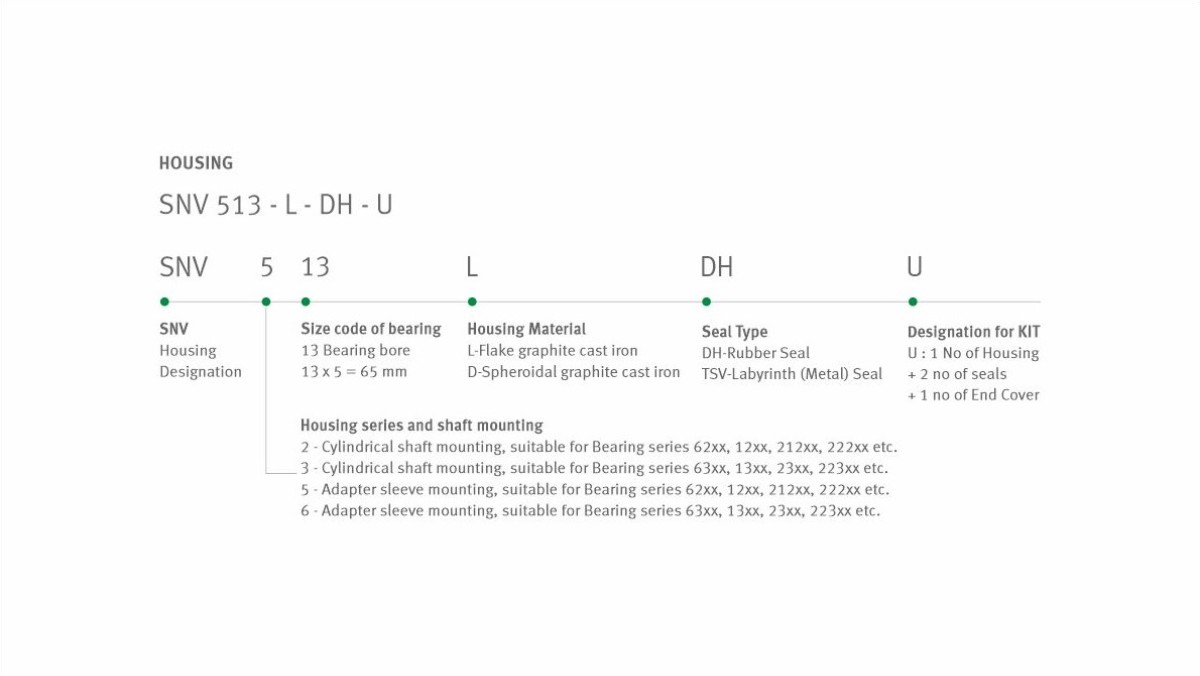 Contact Schaeffler India
Do you have any questions about our products?
We want to ensure that you receive fast, expert answers to your questions about our product portfolio. By using the form below, your question will be sent directly to our experts at Schaeffler India. Our engineers will then contact you.
Other Related Products
Lubricants