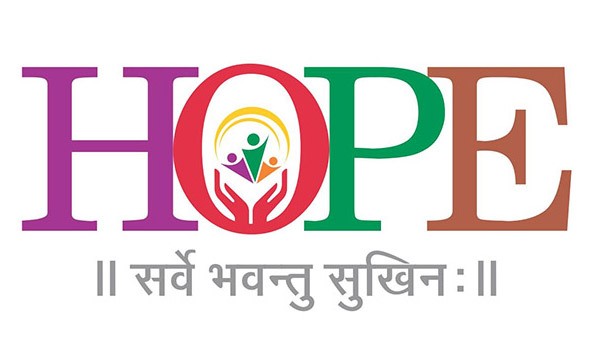 Opening new Door of Opportunities
A mutually empowering relationship between business and society is integral to the success of any region. As a global technology company, we at Schaeffler India believe to have both the opportunity and the duty to actively participate in shaping the social environment. As a sustainable and socially responsible organization we are ensuring that our growth percolates to the foundational level of the society.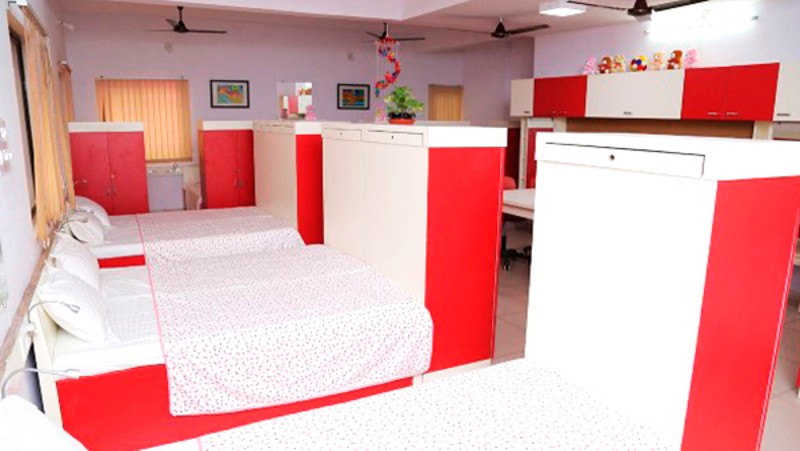 Hostel Building for Girls
The hostel for differently-abled girls at Mook Dhwani Trust, Vadodara was built with the primary objective of retaining the girl child in secondary school.
It ensured that distance to school, parents' financial affordability and other societal factors, never came in the way to deny any girl student the opportunity to pursue their studies.
Inaugurated on 20th June 2015, the hostel is constructed in a calm and picturesque school campus and provides accommodation to over 30 girl students. The facilities include rooms, a dining hall and meditation hall along with indoor and outdoor recreation areas.
The premise has a multi-functional Gazebo that serves as a popular and cool hang out place during breaks, a nice space to display school work or host an exhibition or even a nice venue to hold a class in. It has been ensured that the rooms have bathrooms attached, to recreate their home environment and provide easy access to the bathroom whenever required.
Considering this hostel facility to be a pressing need for the school, the school management feels that this facility is an inspiration for the society and expects that it will help in reducing school drop-out ratio of differently-enabled girls.
Adoption of Grant-in-Aid Secondary School
The students, especially tribal and economically backward are deprived of good educational infrastructure as well as quality education.
In order to provide good infrastructural facilities to the underprivileged students, Schaeffler India has undertaken a project to construct a state of the art school building near its Savli Plant. Further, to enhance the quality of education with a holistic approach, we have undertaken a specific initiative on various levels of educational interventions and trainings.
The transformation of a 50 year long withstanding Government Grant-in-aid Secondary School which had hardly less than 200 students, now aspired by many, is the face changing story of Grant-in-aid School at Lamdapura village in Savli, District Vadodara.
Till date, 79 students (56 boys & 23 girls) from the adjoining areas of Chakan have enrolled for the 6 months course.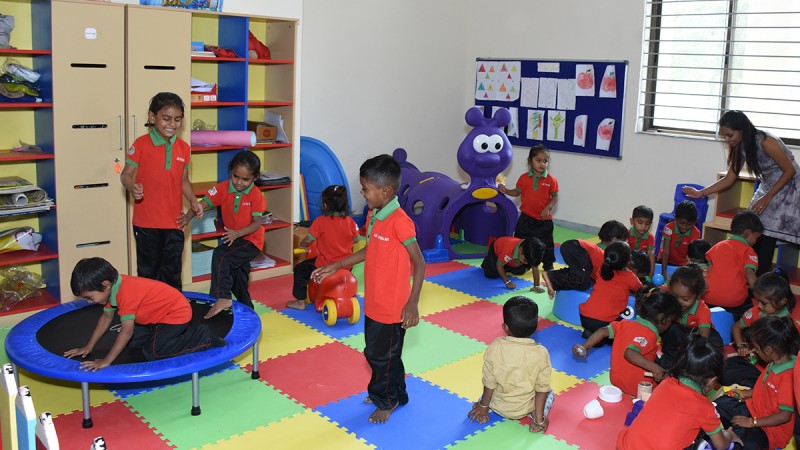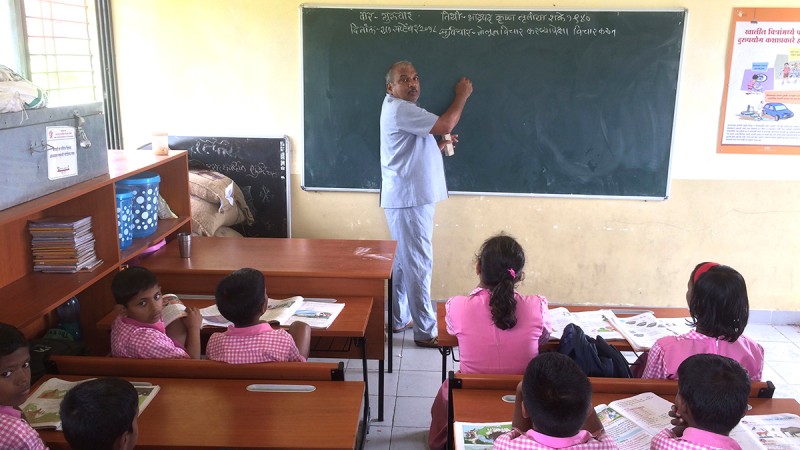 School Building for Primary Education
Upon surveying the Koitevasti ZP School, near Talegaon, Pune, Schaeffler India found that this old English medium primary school in a remote vicinity was facing a tough situation. It had only one shed in the form of a class room accommodating 4 classes (from standard 1 to 4). School children were deprived of basic school facilities, there was no drinking water arrangement and had a broken toilet.
This inspired Schaeffler to take upon itself a CSR mission to construct a 4 class room school building for the students and their teachers along with constructing 2 toilets- one each for students and teachers and also made provisions for clean drinking water and setup desks & tables.
Providing holistic and quality education to the children was the prime objective of this initiative. The school initially started with 40 students in 2017 with the current count being 85 students.
Providing a Hygiene and Positive Environment for the Children
With many children in India being devoid of basic sanitation facility, it became an issue of concern due to the spread of diseases by lack of toilet facility at remote and distant villages. When Schaeffler India got the opportunity to improve the infrastructure at the Government High School, (Mullai Nagar) Hosur, the organisation took the onus of providing these children with the right to a good hygienic toilet and modern infrastructure, hence creating a learning atmosphere which is essential for a child's overall growth and proper toilet facility for better well-being of the children.
As one of the key social projects of Schaeffler India, the Hosur plant refurbished toilet facilities and undertook landscaping work at the Government High School. After its completion, the government school had the appropriate hygiene facilities with proper infrastructure for the school children.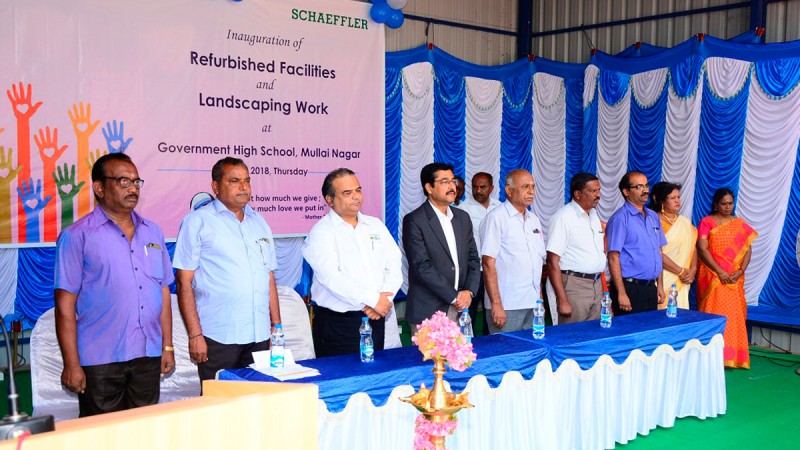 Share Page