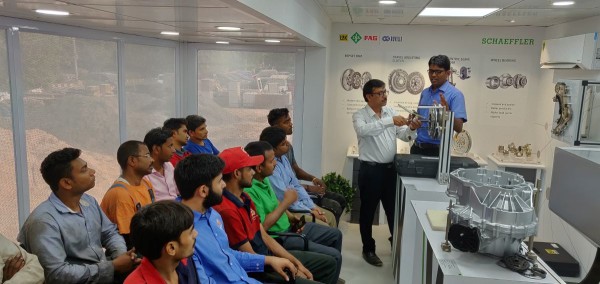 Technical Knowledge For Aftermarket Service Professionals
The challenges that independent garages face due to technological advancements are increasing all the time. Whether it's replacing a double clutch, repairing the timing drive, or inspecting a dual-mass flywheel – without the right equipment and modern skills, it's hardly possible these days to conduct ever-more complicated repairs on a vehicle. The Automotive Aftermarket division in India aims to address these issues by offering multiple technical training initiatives, which cater to the modern day repair skills and technologies required by garage professionals for providing fast and efficient services to customers.
Technical Training Centre in Navi Mumbai established in 2018
Established in July 2018 at the Aftermarket division's Navi Mumbai office premises, the Technical Training center reinforces Schaeffler's position as a "Technology Leader" in Indian aftermarket. The training center provides hands on training to internal employees, distributor staff and mechanics to ensure best in class services to end customers. The state-of-the-art training center ensures that mechanics are trained and skilled in the latest product technology and facilitate modern installation practices including the use of specialized technical tools. The initiative is critical to providing complete and holistic solutions for repairs and replacements, including hands-on experience on working models and machinery. Recently, in July 2020, the technical training centre completed its second anniversary.
REPXPERT Mobile Training Centre launched in India in 2019
Besides this Technical Training Centre in Navi Mumbai, the Automotive Aftermarket team has also taken initiatives to take the training concept to the doorsteps of garage workshops. With this objective, Schaeffler India launched its first state-of-the-art REPXPERT Mobile Training Centre in 2019, which travelled to over 50 cities and towns in India and upskilled professionals from over 1350 garages in modern means of vehicle repair, using specialized tools and technology. Equipped with all engine, transmission and chassis products and tools along with professionally-trained service-personnel, the hands on training provided at the mobile training centre not only helped garage professionals learn new repair & fitment practices but also made them future ready. With technical training facilities like Special Fitment Tools, Standards Fitment Practices, Failure Diagnosis, Product Demo, Tutorial Videos and the Schaeffler Product Portfolio; the Mobile Training Centre provided a unique workshop experience and was widely appreciated by customers and distribution partners alike.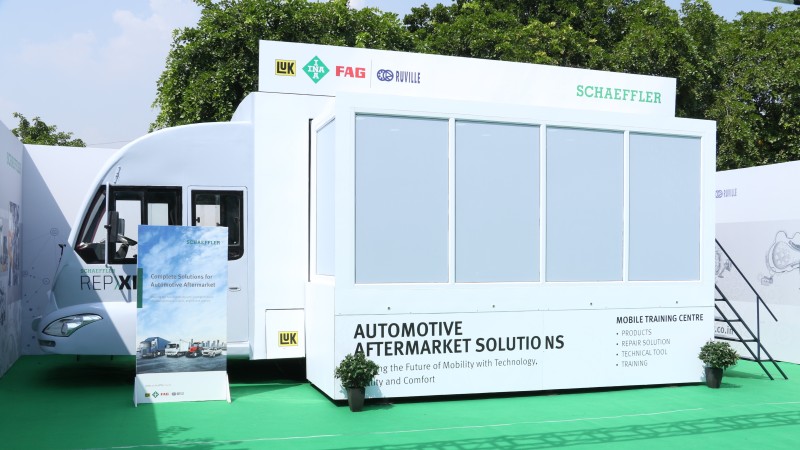 Over 2,000 man-hours of training provided to over 3800 mechanics in India
Through these various training initiatives, Schaeffler India's Automotive Aftermarket division has been showcasing its expertise as system specialists and has implemented training competencies for transmission, engine and chassis components. The various programs have so far imparted over 2,000 man-hours of training to over 3800 mechanics. The training modules are designed in a way to help mechanics to have a touch and feel experience. Working models impart training on Dual Mass Flywheel (DMF), Self-Adjusting Clutch (SAC), Dual Clutch Transmission (2CT), Timing Belt & Chain Drive system, Front End Auxiliary Drive (FEAD) System and many more.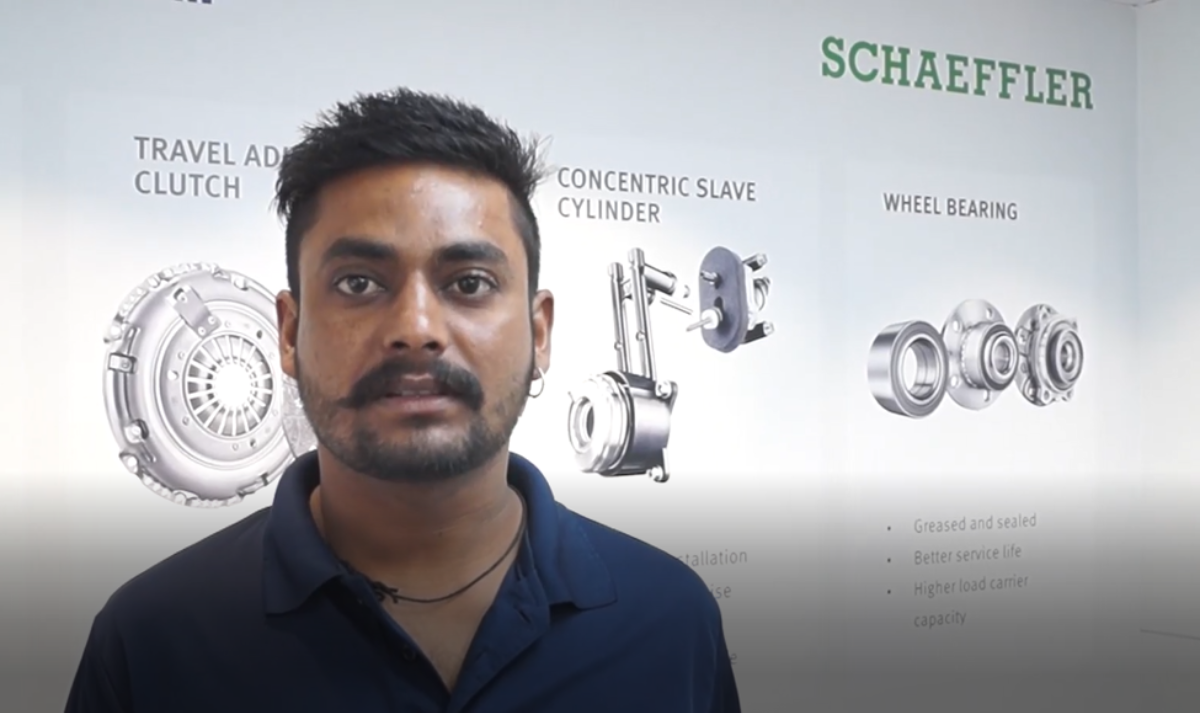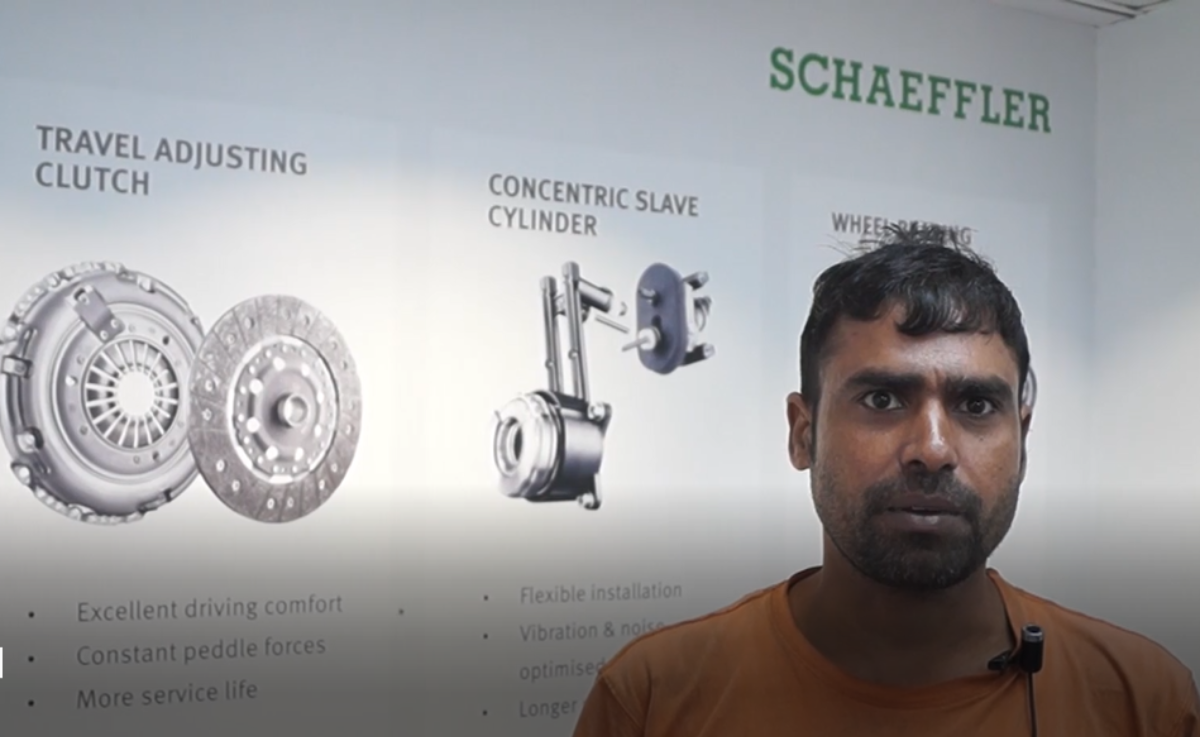 Committed to training and development of competent service network in India
Schaeffler India's Automotive Aftermarket team remains committed to training and development of a competent service network in the country. Skilling initiatives such as the Technical Training Centre and Mobile Training Centre not only improve the competency of automotive repair and fitment networks, but also reinforce the Aftermarket division's customer centric approach. Such initiatives puts garages in a position to react quickly to new vehicle applications on the Automotive Aftermarket, and to stay abreast of the latest technical developments.
Share Page