Appointment of new chairperson of Board of Directors
Schaeffler India Limited appoints Ms. Sumithasri Eranti as the new Chairperson to lead the Board of Directors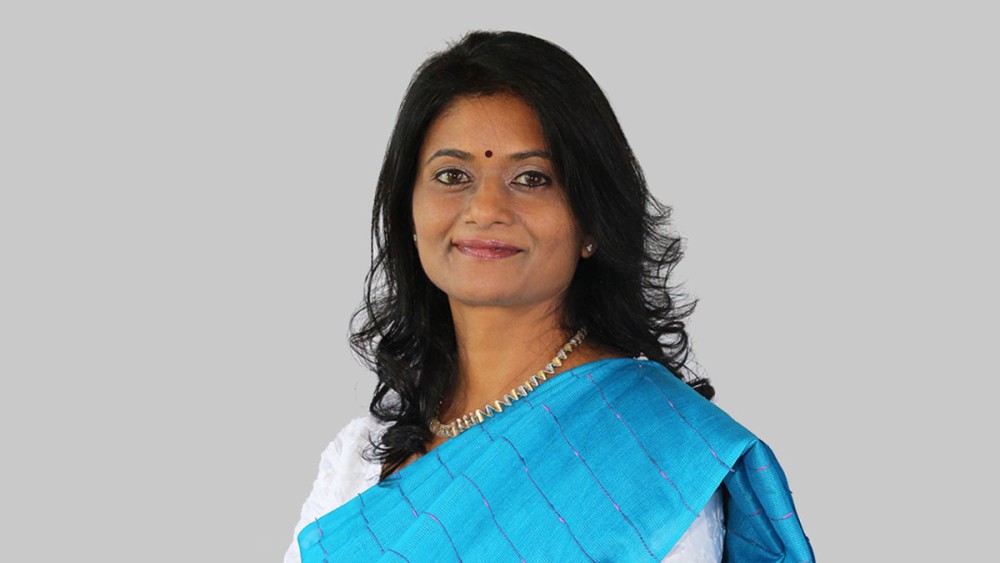 2023-02-06 | Pune
Leading automotive and industrial supplier Schaeffler India Limited (BSE: 505790, NSE: SCHAEFFLER), today announced the appointment of Ms. Sumithasri Eranti as the new Chairperson of the Board of Directors.
With over 25 years of experience in business leadership, technology, consulting and financial services industry, Ms. Eranti brings a wealth of knowledge and experience to her new role.
She has held various roles in technology companies - global service portfolio leadership, CXO collaboration, P&L ownership, large account management, business consulting and product development. She possesses multi-cultural experience of living/working in 11 countries including Germany, India, USA, UK and The Netherlands.
Ms. Eranti has been an independent director of Schaeffler India Limited Board since 2020. She is also the chairperson of board of directors at Aviva Life Insurance company India limited and has been associated with other companies as a board member.
Ms. Eranti takes over as the Chairperson from Mr. Avinash Gandhi who retired after leading the company for over 20 years. Ms. Eranti will lead the board in its mission to drive Schaeffler India's growth and success. Under her guidance, the company aims to continue its focus on innovation and commitment to excellence.
The appointment of Ms. Eranti as the new Chairwoman of the Board is a significant milestone for Schaeffler India. The company is committed to promote diversity and inclusion. This appointment is a testimony to that commitment.
"I am honored to have been chosen as the new Chairperson of the Board. I thank the Board of directors for their trust and support," said Sumithasri Eranti. "I am excited to work with the talented members of the board and the management team of Schaeffler India "
Schaeffler India looks forward to new perspectives and leadership that Ms. Eranti will bring to the table as the new Chairperson of the Board.
Schaeffler Group – We pioneer motion
As a leading global supplier to the automotive and industrial sectors, the Schaeffler Group has been driving forward groundbreaking inventions and developments in the fields of motion and mobility for over 75 years. With innovative technologies, products, and services for electric mobility, CO₂-efficient drives, Industry 4.0, digitalization, and renewable energies, the company is a reliable partner for making motion and mobility more efficient, intelligent, and sustainable. The technology company manufactures high-precision components and systems for powertrain and chassis applications as well as rolling and plain bearing solutions for a large number of industrial applications. The Schaeffler Group generated sales of approximately EUR 13.9 billion in 2021. With around 83,000 employees, Schaeffler is one of the world's largest family companies. With more than 1,800 patent applications in 2021, Schaeffler is Germany's third most innovative company according to the DPMA (German Patent and Trademark Office).
Schaeffler India Limited
Schaeffler has been present in India for over 50 years. With 3 well known product brands LuK, INA and FAG, 4 manufacturing plants and 8 sales offices, Schaeffler has a significant presence in India. Schaeffler is among the largest Industrial and Automotive supplier with sales of INR 55.6 billion in 2021 and around 2,922 employees. The manufacturing plants in Maneja and Savli (Vadodara), produce a vast range of ball bearings, cylindrical roller bearings, spherical roller bearings and wheel bearings that are sold under the brand name of FAG. The plant at Talegaon near Pune, manufactures engine and powertrain components for front accessory drive system, chain drive systems, valve train, gear shift systems and a range of needle roller bearings and elements, under the brand INA. The fourth manufacturing location is based out of Hosur, producing a wide range of clutches and hydraulic clutch release systems for passenger cars, light commercial vehicles, heavy commercial vehicles and tractors sold under the brand of LuK. Schaeffler also has the largest after-market networks serving the industrial and automotive customers. All of this is backed by dedicated engineering, research and development support based in India in support of product teams.
Publisher: Schaeffler India
Country: India
Share Page