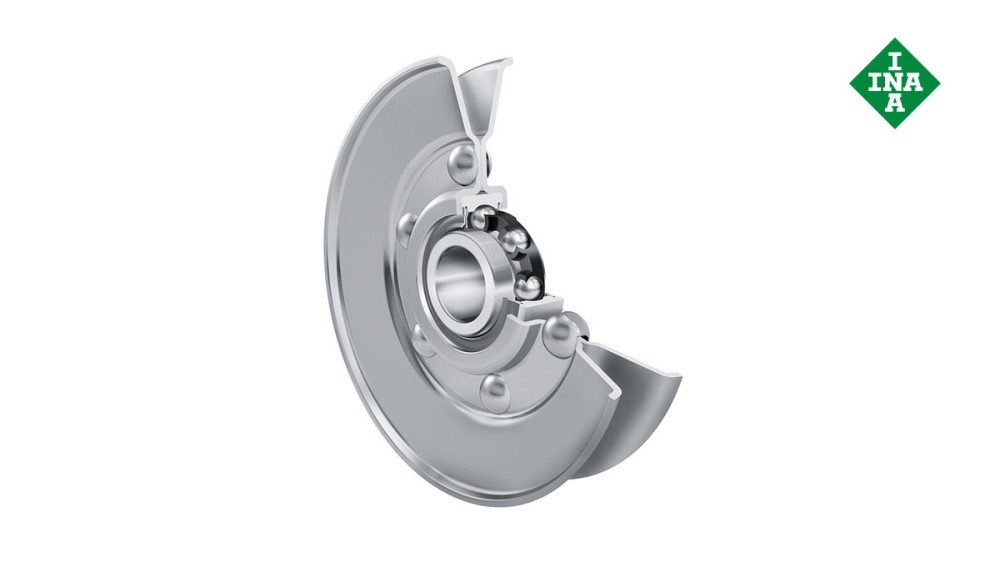 Idler pulley units are tensioning systems for belt drives and idler units. They
increase the wrap angle in belt drives and can therefore support higher power levels or allow smaller units to be used
Compensate for belt stretch resulting from operation
Allow shorter center distances
Reduce the wear on the belt drive
The ready-to-fit units comprise deep drawn, profiled sheet steel pulley halves riveted together and deep groove ball bearings. Pulleys of larger diameters are additionally welded together. A lead chamfer on the pulley profile prevents damage to the belt. Due to the sheet steel construction, the additional rotating masses and the out-of-balance masses generated are low.
Type A is suitable for V-belts, type B for flat, V and round belts, type D for round belts, steel cables and hemp ropes.
Contact Schaeffler India
Do you have any questions about our products?
We want to ensure that you receive fast, expert answers to your questions about our product portfolio. By using the form below, your question will be sent directly to our experts at Schaeffler India. Our engineers will then contact you.
Share Page