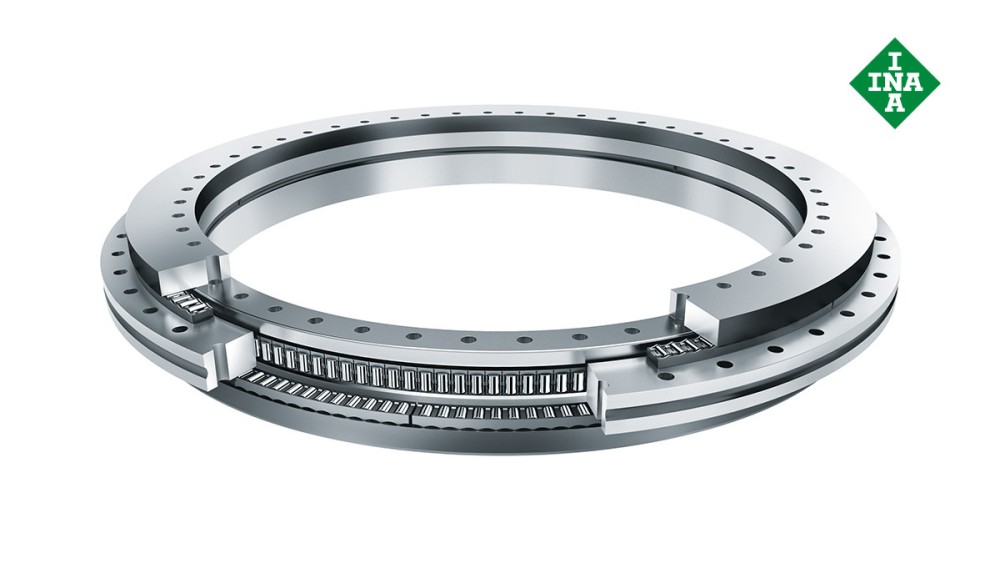 Axial-radial bearings are double-direction axial bearings for screw mounting with a radial guidance bearing. These ready-to-fit, pregreased units are very rigid, have high load-carrying capacity and operate with particularly high accuracy. They can support radial forces, axial forces from both directions and tilting moments free from clearance. ZKLDF axial angular contact ball bearings are low-friction, ready-to-fit, greased bearing units with high accuracy for very high speeds, high axial and radial loads and high demands on tilting rigidity. Axial-radial bearings with angular measuring system YRTM and YRTSM correspond in mechanical terms to series YRT and YRTS but are additionally fitted with an angular measuring system.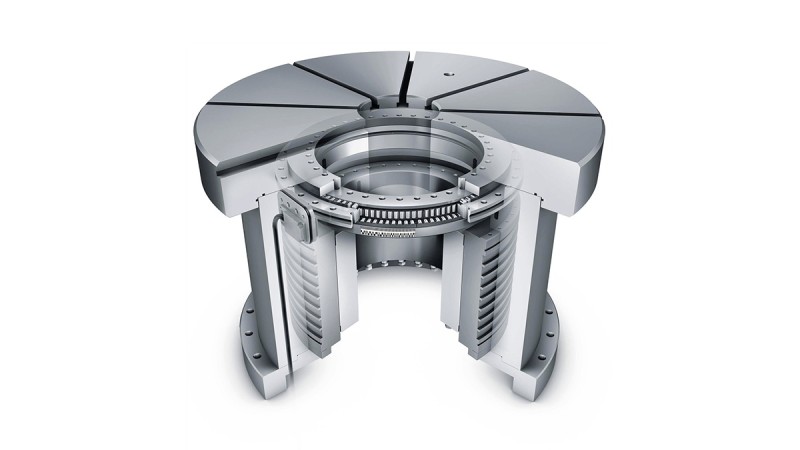 Axial-radial bearings/axial angular contact ball bearings
Axial-radial bearings and axial angular contact ball bearings are ready-to-fit precision bearings for high-precision applications with combined loads. They can support radial loads, axial loads from both sides and tilting moments without clearance and are particularly suitable for bearing arrangements with high requirements for running accuracy, such as rotary tables, face plates, milling heads and reversible clamps. Due to the fixing holes in the bearing rings, the units are very easy to fit. The bearings are radially and axially preloaded after fitting.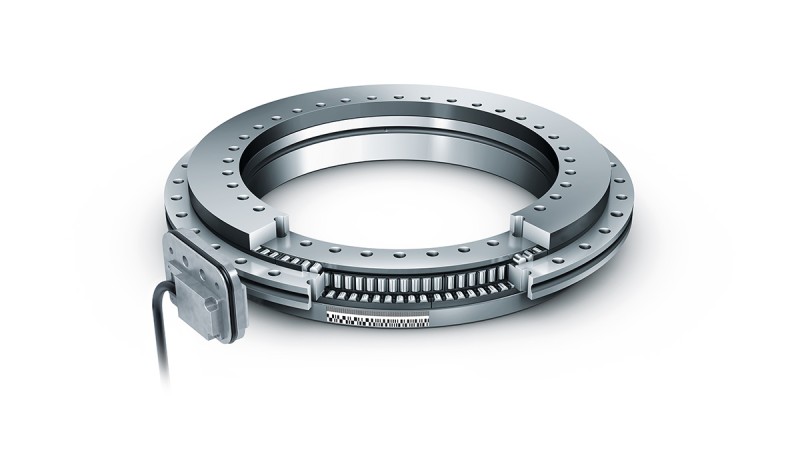 Axial-radial bearings with integral measuring system
Axial-radial bearings with integral measuring system comprise:
An axial-radial bearing YRTM with a dimensional scale and
A MEKO/U electronic measuring system The electronic measuring system comprises two measuring heads, a set of shims and an electronic evaluation system.
Bearings of the YRTM series correspond in mechanical terms to the YRT axial bearings but are additionally fitted with a magnetic dimensional scale. The measuring system can measure angles to an accuracy of a few angular seconds by non-contact, magneto-resistive means.
Advantages of the angular measuring system
The measuring system:
Operates by non-contact means and is therefore not subject to wear
Carries out measurement irrespective of tilting and position
Has an automatically self-adjusting electronic system
Has a self-centering function
Is unaffected by lubricants
Is easy to fit and the measuring heads are easily adjusted
There is no need to align a bearing and separate measuring system to each other
Requires no additional parts

The dimensional scale and measuring heads are integrated in the bearing and adjacent construction respectively
The resulting space saved can be used for the machining area of the machine

Does not cause any problems relating to the supply cables The cables can be laid within the adjacent construction directly through the large bearing bore
Reduces the number of components, overall design envelope and costs due to the compact, integrated design requiring fewer components.
Contact Schaeffler India
Do you have any questions about our products?
We want to ensure that you receive fast, expert answers to your questions about our product portfolio. By using the form below, your question will be sent directly to our experts at Schaeffler India. Our engineers will then contact you.
Share Page